Post by The Creator on Mar 20, 2020 21:06:24 GMT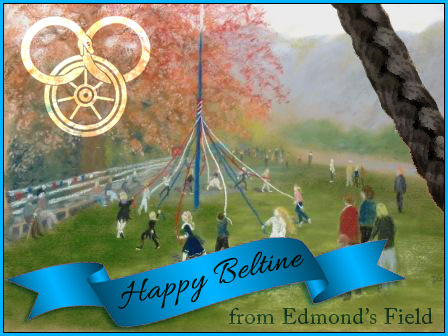 It's holiday time in the Westlands! Winternight is the final night of winter and Bel Tine heralds the coming of Spring! Traditionally, Winternight is spent visiting family and friends, enjoying food and drinks and exchanging gifts. Bel Tine, also known as Festival, is the celebration of spring's arrival. As part of the celebration, huge bonfires are constructed in the center of town that are almost as big as a house. The women of the village erect a Spring Pole the day before the festival, and even though the men walking by can see it happening, they pretend to be surprised by it when they wake up on the morning of the Festival. At noon on the day of Festival, unmarried women dance around the Spring Pole entwining it with ribbons while the unmarried men sing.
As a part of our site wide celebration, feel free to make a stand-alone post from your character(s) point of view detailing how they spent the holidays! Merry writing!!